Year 5
Welcome to Year 5.
If you have any questions or concerns below is the e-mail to use:
Maths
We will start the year by extending our place value skills with numbers up to 1,000,000. This will include: recognising the value of each digit; writing numbers in digits and words; comparing numbers; ordering numbers; making a number a ceratin amount more or less; counting in negative numbers; rounding numbers and looking at numbers in Roman numerals. We will then move on to the 4 operations of addition, subtraction, multiplication and division. We will expand our knowledge of these according to the national curriculum and the school's calculation policy. We will also complete: comparing and ordering fractions; multiplying fractions; comparing and estimating angles; finding area and perimeter; reflecting and translating shapes; converting measures and identifying squared and cubed numbers and recognising and using the symbols for this. During our topics we will be completing a range of activities to ensure we are fluent, can reason our answers and are able to problem-solve using our skills.
Magic squares
Hit the button
English
Spelling, grammar and punctuation: We will be checking we are all familiar with the year 3/4 spelling rules and word list and will then move onto our year 5/6 spelling rules and word list that are set out in the national curriculum. We will extend on our grammar skills by looking at different types of nouns (e.g. proper noun, pronoun, abstract noun, common noun) and verbs (e.g. modal verb, auxiliary verb); adding relative clauses in our writing; building on our work about adverbial phrases and developing cohesion in our stories and longer writing pieces. We will continue to develop our punctuation skills by learning: commas, hyphens, brackets, semi-colons, colons and bullet points.
Game to help with nouns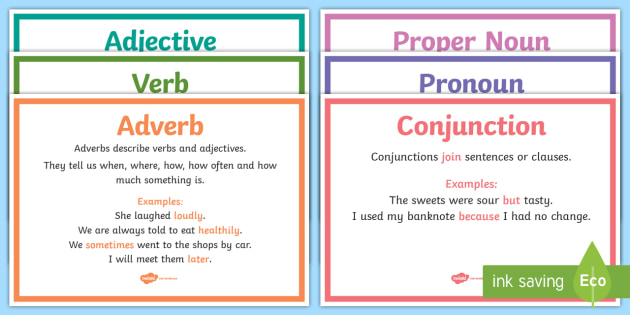 Game to help with word types
Play scrabble to help with words and spelling
Play countdown to help with words and spelling
Get someone to give you some anagrams to work out.
Reading: We will work on: our fluency and expression; reading our work aloud to the class; memorising and reading from memory; comprehension of a text; discussing the characters and comparing texts to ones we have read before.
Writing: We will be working on: our handwriting to ensure it is fluent, joined and speedy; developing our paragraphs further; building cohesion between our paragraphs; using more adventurous language; developing our use of a thesaurus to widen our vocabulary; using a dictionary to check our spellings and to extend our skills of proof reading.
Science
'Have a Heart' will be our first topic. We will learn all about: the circulatory system; what our heart does and how it works; what's in our blood and why; how we can keep our heart healthy; what could affect our heart and we will learn about some heart and blood defects. 'What a State' will be our second Science topic. We will learn: what are the properties of solids, liquids and gases ; sorting solids, liquids and gases; recovering a substance from a solution and reversible and irreversible changes.
What is the circulatory system?
Religious Education
Why do some people believe God exists?
This investigation enables pupils to learn in depth from different religious and non-religious groups about belief in God. Pupils enquire into the key question - raising questions about the nature and existence of God focussing on Christian ideas about God. Pupils will consider why people do or don't believe in God and the impact that might have on the way they live their everyday life. This investigation provides an opportunity to meet Christians, agnostics and atheists and ask questions about why they do or don't believe in God.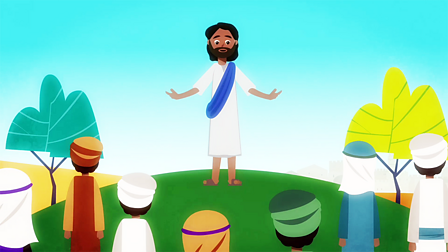 History
All about the Anglo-Saxons. We will will explore: who they were; where they came from; what they did and how they ended.
Anglo-Saxon information
Geography
'Magnificent Mountains' will lead us to look at everything about mountains. We will learn to: identify different types of mountain; find mountains around the world and mark them on a map; identify what makes a hill a mountain and the different biomes within a mountain.
Physical Education
We will continue to work on our outdoor sports with Onside every other Thursday afternoon. On our other P.E. sesion we will start by honing our skills of: running, jumping, throwing and catching. We will practise these in isolation through different games and activities.
Computing
We will start by honing our word prcessing skills using Microsoft Office Word and Power Point. We will be completing a typing challenge so get practising on your typing speed! Alongside all our Computing topics we will be covering our online safety objectives. You can see these in our topic map at the bottom of the class page.
Music
Between now and February half-term we will be: practising songs; playing percussion instruments; notating music; making our own rhythms and songs and listening to different pieces of music from now and in the past and comparing them. After February half term we will be having more brass lessons to expand our brass playing skills.
Design Technology
In our topic 'Are all shelters the same?' we will be looking at different structures from around the world. We will identify what makes them strong. We will also link this to our history topic and look at Anglo-Saxon buildings. This will lead us to complete a reinforcing structures topic.
P.S.H.E
We will continue to talk about and complete activites around our 'zones of regulation'. This will include some mindfulness activities and discussing emotions. We will also begin the term by talking about new beginnings and repecting ourselves and others for who we are.
French