Year 3
Welcome to Year 3
On this page you can find out what we are learning about this term and use the helpful links to continue learning at home.
If parents or carers need to contact either of the Year 3 class teachers, please use our school emails in the first instance:
hemming.e@welearn365.com or davies.j@welearn365.com.
We will get back to you as soon as possible (but if the matter needs urgent attention it should be addressed to the school office instead).
Maths
Number This term within our number work we will be focusing on extending our place value skills, exploring the value of 3 digit numbers. We will add and subtract 1, 10 and 100 from 3 digit numbers, write numbers in digits and words, compare and order numbers before moving onto addition and subtraction.
Shape,Space,Measure – this term we will be focusing on telling the time (o'clock, half past, quarter past and quarter to). We will begin to tell the time to the nearest minute and also look at both analogue (including Roman Numerals) and digital clocks. We will then revise the properties of 2D shapes and attempt to draw them accurately using rulers. We will develop our knowledge and understanding of the properties of 3D shapes and use materials to make our own 3D models using straws and playdough. We will then move on to measurement (cm and m) which will help us measuring the stones during our visit to Rollright Stones. We will need to show fluency, reasoning and problem solving when completing these maths tasks.
English
Our English unit this half term is 'Stories with historical settings.' To link with our History topic, we will be reading and writing about the text 'Stig of the Dump' by Clive King. Throughout this unit we will:
• Identify the details in the text that describe characters and setting and discuss the similarities to and differences from children's own experience.
• Select a character. Discuss own response to the character and way that author achieves this. Write a character sketch using evidence from the text.
• Watch a short extract of a TV drama set in the past. Discuss how differences in time and place are represented.
The children will then write their own short stories set in the past, using their oral stories to structure the written versions, adding descriptive detail to make the setting more vivid for the reader.
We will also be revising lots of spelling rules from Key Stage 1 before progressing through the statutory Year 3 curriculum guidance and word lists. We will be developing our ability to apply our knowledge of root words, prefixes and suffixes when reading and writing. We will also be revisiting word types (e.g. nouns, verbs, adverbs, adjectives, conjunctions) and uses of different punctuation (e.g. comma, exclamation mark, question mark).
Reading
During our weekly guided reading group activities we will work on: fluency and expression; using phonic knowledge to decode irregular words and check their meaning; discussing the characters and comparing texts to ones we have read before; making inferences about the text, characters and choice of words used by the author.
Computing
We will be starting our computing topic using Scratch. We will work with a partner to become 'programmers' of our own Scratch animation through creating a storyboard, background and series of actions for the Sprite characters. We will revisit how to keep safe on the internet and will cover a set of learning objectives (these are listed in our class topic map).
RE
In RE we will be exploring 'People of God'. We will begin by understanding the Old and New Testaments, paying particular attention to the story of Noah and the story of Abraham. We will use these to help us make links between the People of God and how some Christians believe that, through Jesus, all people can become People of God.
Science
In Science the children will be learning about sounds and how these are made, associating some of them with something vibrating. We will look at how sound travels through a medium to the ear and learn about the different parts of the ear. We will explore and use different instruments in order to investigate patterns between the pitch of a sound and features of the object that produced it. We will carry out investigations in order to recognise that sounds get fainter as the distance from the sound source increases.
Useful websites:
https://www.bbc.co.uk/bitesize/topics/zgffr82
https://www.ducksters.com/science/hearing_and_the_ear.php
History
We start the year with a topic about the Stone Age. We shall be finding out:
-how the period from the Stone Age to the Iron Age fits into the wider picture of British History
-how hunter-gatherers lived in Stone Age Britain and how they survived against threats (some of the photos below show us out on our 'hunter-gatherer' adventure around the school grounds looking for 'assets' to help us to survive!).
-why and how people created cave paintings during the Stone Age and will create our own
-how to examine non-written evidence and make deductions from primary sources
-about the Neolithic period and the history of Skara Brae
-stonehenge
-general facts about the Bronze Age and Iron Age
Below are some links to websites that you may find useful:
Sorting 2D shapes >>>
How did Stone Age hunter-gatherers live >>>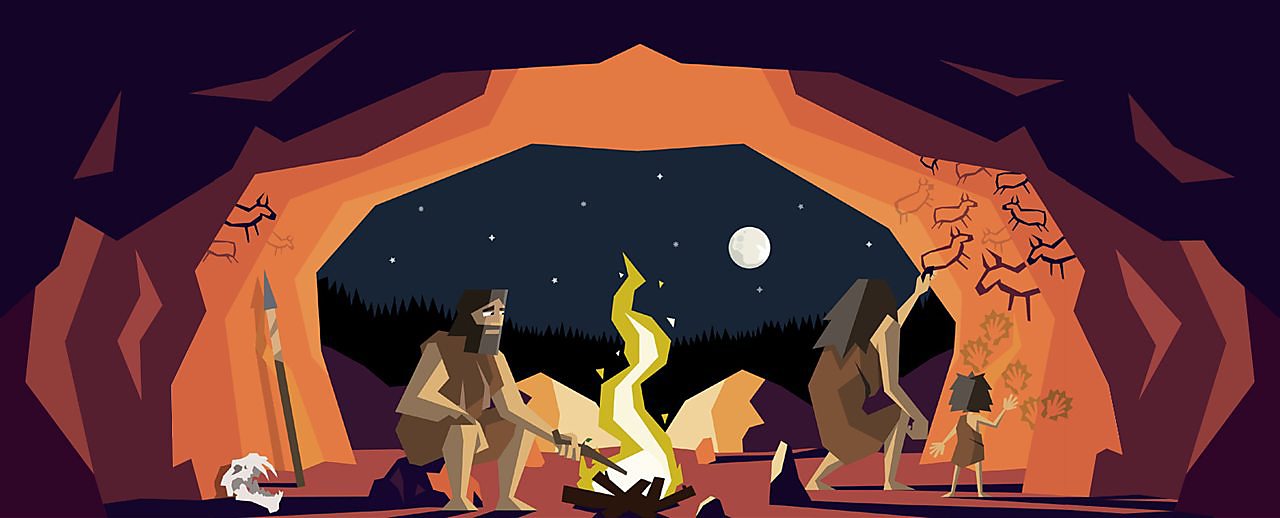 Cave Paintings >>>
Find out about Skara Brae >>>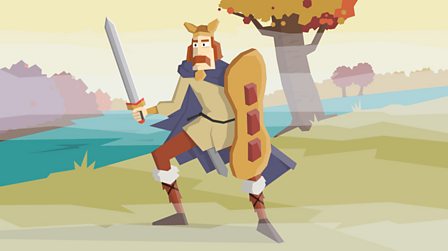 Learn about Stonehenge >>> Take the virtual tour >>>
How the Iron Age people survived >>>